Creating Minds: An Anatomy of Creativity Seen Through the Lives of Freud, Einstein, Picasso, Stravinsky, Eliot, Graham, and Ghandi
By Howard E. Gardner,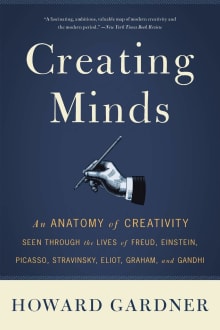 Why this book?
Howard Gardner admitted Creative Minds was the personal favorite of all his books, and I can see why. From Albert Einstein's transformational science to Martha Graham's innovative dance, the book traces the personal forces at work in radical creativity of 'the greats' from science to arts and politics. It taught me to look at the entirety of a person's biography to get to grips with their creativity and challenges the reader to think about a common creative scheme, but perhaps underestimates the role of conversation and community.
---