Creativity, Inc.: Overcoming the Unseen Forces That Stand in the Way of True Inspiration
By Ed Catmull, Amy Wallace,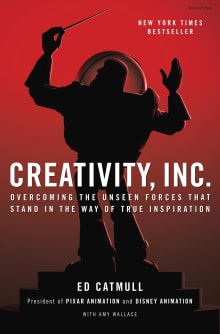 Why this book?
We all know that Pixar is uniquely capable to create movies that people love. What you might not realize is that Pixar is also an incredibly methodical organization that focuses on creating psychological safety throughout its organization. 
Creativity, Inc. is written by Ed Catmull and Amy Wallace. Catmull co-founded Pixar and uses this book to break down the actual mechanics of their process, and along the way shares captivating stories of an incredible career.
---