Contagious
By Jonan Berger,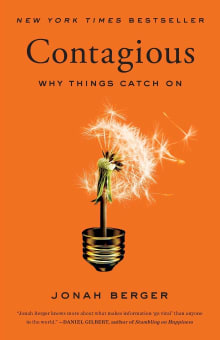 Recommended by Allen Gannett
From Allen's list on creativity and how to harness it as a skill.
Creative ideas are nothing without distribution. Social recognition plays an essential role in the creative process, but ideas can't get recognized without people being exposed to them. Berger's book provides a manual and framework for how to get your ideas seen, heard, or experienced. He also (successfully) leans on his professorial background to use research to help explain why these tactics work.

---