10 Blind Dates
By Ashley Elston,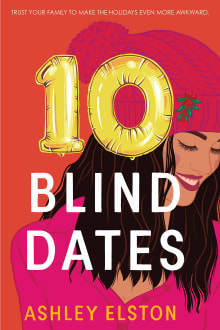 Recommended by Jenn P. Nguyen
From Jenn's list on YA books about first love and discovering yourself.
Coming from a huge family (and I mean 50+ people), I loved Sophie's family and their hilarious chaos. Sometimes it was a little hard to remember all the relatives and their names, but that was probably because I was zooming through this book. I'm pretty sure I finished it in an entire sitting as I neglected my family. The only times I stopped were to laugh at some of the crazy, but fun-loving dates that Sophie went through. This is a perfect Christmas book as I'm pretty sure my heart swelled as I read it.
---