How to Be Gay
By David M. Halperin,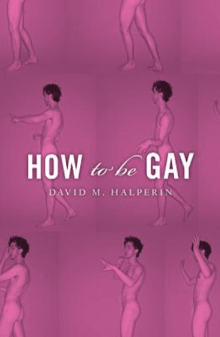 Recommended by Don Kulick
From Don's list on see the world with fresh eyes.
As befitting the cheeky title, this book – about what it means to be, and to become, a gay man – is incisive, erudite, and a lot of fun to read. A pioneer of queer theory (and with this intervention, I suspect, a renegade from it), David Halperin is an unapologetic camp. He challenges received wisdom about how gay sensibility supposedly is misogynist, passé, irrelevant or dead, and his reflections on everything from Joan Crawford's pizazz, to the current state of gay marriage, vacillate between being capacious and withering. "Sometimes I think homosexuality is wasted on gay people" he sniffs at one point, dispensing a delightful, and typically barbed, aperçu.

---