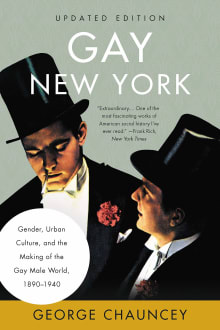 Gay New York: Gender, Urban Culture, and the Making of the Gay Male World, 1890-1940
By George Chauncey
Why this book?
The "urban culture" mentioned in the subtitle of this book will remind us of themes in other books about the modern city: the urban experience as one of flux and diversity, uncertainty and possibility, community and alienation, class and gender, sex and violence. Chauncey focuses on urban geography and spaces, especially boundaries, interstices, and enclaves. Most astonishing, and an important discovery, are the many spaces of "ambivalent toleration" for sexual and gender difference in pre-1930s New York. This meant spaces like the Bowery, Greenwich Village, Broadway, and Harlem, but also working-class, immigrant, ethnic, and racial subcultures where dominant normativities could…
From the list:
The best books on the modern history of cities
When you buy a book we may earn a small commission.