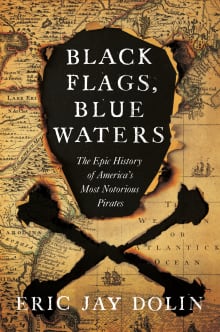 Black Flags, Blue Waters: The Epic History of America's Most Notorious Pirates
By Eric Jay Dolin
Why this book?
I am a sucker for a good non-fiction book, especially if it features pirates. Ever since childhood, growing up in Wisconsin on Lake Michigan, the water called to me, and learning about real-life pirates and the history kept me reading late into the night. Black Flags, Blue Waters is the epic history of America's most notorious pirates and it tells riveting tales that are almost unbelievable. While non-fiction, the stories are so enthralling, it almost reads like they can't possibly be true.  
From the list:
The best books to fulfill your pirate fantasies
When you buy a book we may earn a small commission.