The Lord of the Rings
By J.R.R. Tolkien,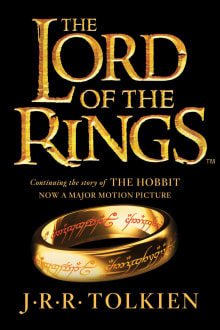 Why this book?
LOTR is the "gold standard" for high fantasy. Not only is the story epic but the world created by Tolkien is both rich and multilayered. I read the entire trilogy as well as The Hobbit when I was 14 in a single weekend. I have read it almost every year since then. I laughed, wept, and rejoiced with the characters as they follow the quest. I never wanted the book to end.
It taught me the value of friendship and loyalty, especially when times are hard and that even the smallest "nobody" can have an eternal impact on the course of history if they remain true.
---