Britain Begins
By Barry Cunliffe,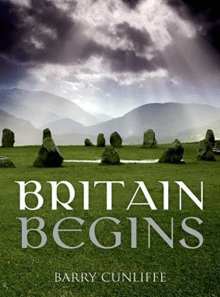 Recommended by Brian Haughton
From Brian's list on folklore and traditions of ancient sacred places.
I was attracted to this book as it uses the most up-to-date archaeological evidence together with new work on DNA and other scientific techniques to tell the story of the origins of the British and the Irish peoples, from around 10,000BC to the eve of the Norman Conquest. Whilst there are new archaeological discoveries made every week, one or two of which could potentially challenge some of the ideas in this work, at the moment it is the most up-to-date book on the subject which we have, and as such should be treasured.  
---