The Paradise War: Book One in The Song of Albion Trilogy
By Stephen R Lawhead,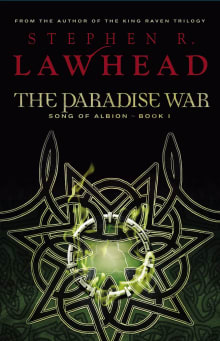 Why this book?
I was 14 years old when I first read The Paradise War, and something about this book captured my imagination and never let go. The richness of the story and the backdrop of Celtic Mythology only added to the immersive world-building of Albion. In many ways, themes from this book inspired my series. The story pulls the reader into its pages, immersing them in a Celtic otherworld: similar to our own, yet different. It's an adventure you never want to end. I loved the series so much that I read it once a year until I knew the story by heart.
---