The Land of Yesterday
By K.A. Reynolds,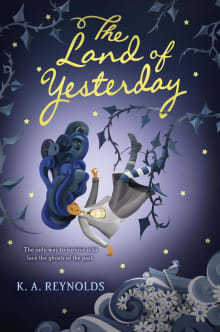 Recommended by Ellen Mulholland
From Ellen's list on middle grade dealing with death, dying, and grief.
How do you recover from believing you caused your brother's death? Cecelia has no idea. When Celadon's soul drifts into the Land of Yesterday, their entire house goes into mourning. Cecelia must reconcile her feelings before her world collapses and she ends up a lost soul forever, too. Reynolds expertly handles loss and regret in this magical tale for middle grade readers and up.
---