Hilda and the Troll
By Luke Pearson,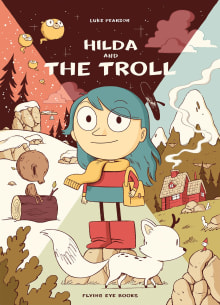 Recommended by Eric Grissom
From Eric's list on adventure and strange mystery fantasy.
This book is an absolute joy. It's charming, funny, adorable, and filled with wondrous and odd creatures. This first book, in what became a series, is a short read at 25 pages, but spins such a wonderful tale that you can't help but be impressed. It's exactly as long as it needs to be. The world that it occupies is wonderful and strange and its cast is rich with characterization. If you don't immediately fall in love with it when the "wood man" enters the scene that's on you.  I'll connect with any story involving a four-legged friend, a forest, or misunderstood creatures and Hildafolk delivers on all fronts.
Highly recommend this to any kid or adult that loves wonderful things.

---