Lightfall: The Girl & the Galdurian
By Tim Probert,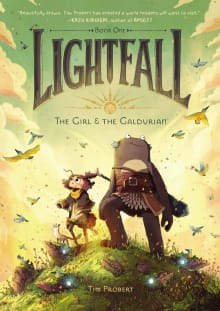 Why this book?
Lightfall is a gorgeous tale and one of those wonderful fantasy adventures that takes place in a world peppered with hints of a larger mythology. One that grows and deepens with each re-read. Tim Probet has crafted a touching and heartfelt tale of overcoming fear and anxiety. He's an author whose sensibilities are similar to my own and I immediately connected with it.  
A new volume is due soon and I highly recommend this to anyone, both kids and adults, who love epic adventures in fantastical worlds.

---