Do Androids Dream of Electric Sheep?
By Philip K. Dick,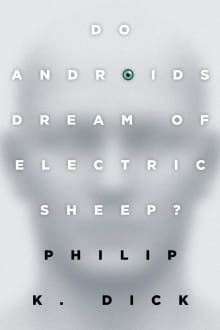 Recommended by Minter Dial
From Minter's list on artificial intelligence, emotions, and empathy.
While I'm typically not prone to read much fiction, I must insist that this novel is a must-read for anyone looking at how our society is evolving. First published in 1968, Do Androids Dream of Electric Sheep (the basis for the film, Blade Runner) explores our relationship with one another, animals and machines. Dick invented a test called Voigt-Kampff that was designed to discriminate the human being from the replicant, notably by detecting involuntary empathic responses. Empathy is a core concept in the book, becoming one of the fundaments of the human being in a robot-run world. As Dick writes, the Empathy Box (a device Dick invented as part of the Mercer religion) "is the most personal possession we own." The topic could hardly be more relevant for today and tomorrow. In any event, reading good fiction is a solid way to develop your empathy!
---