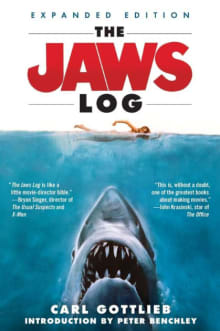 The Jaws Log
By Carl Gottlieb
Why this book?
Gottlieb was the credited writer of Steven Spielberg's 1975 Great White blockbuster. And in this slim volume published shortly after the film's massive success, he tells the (mostly) unvarnished story about how this little movie about a vacation town terrorized by a man-eating shark spiraled completely out of control (in terms of its budget and shooting schedule) and how it was saved by a series of happy accidents, creative flukes, and of course, youthful hubris and genius. Jaws has always been my favorite film since I first saw it at age 6 (my parents were sadists, apparently). And if you…
From the list:
The best books about the making of a movie
When you buy a book we may earn a small commission.