Stuart
By Alexander Masters,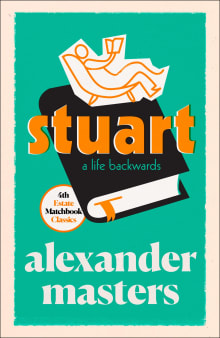 Recommended by Tim Hannigan
From Tim's list on writing about the real world.
"Middle-class academic writes nonfiction about homeless substance abuser" – that sounds like a recipe for overweening earnestness at best, or at worst an exploitative catastrophe. But right from the first line of this astonishing book you know that the author isn't entirely in control, that the subject, his troubled friend Stuart Shorter, has agency in these pages in a way he seldom did elsewhere in life. It's a gut-crunchingly sad story, but also often very funny – which, you get the feeling, is exactly how Stuart would have wanted it.

---