Street Kids: The Tragedy of Canada's Runaways
By Marlene Webber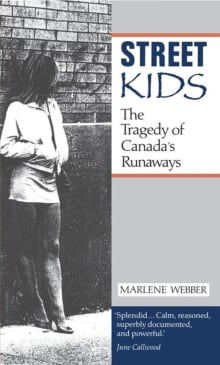 Why this book?
Amazing non-fiction book featuring the real-life voices of homeless youth and the horrors they face from sexual exploitation to drug use, violence, and more.
I used this book for research for Theories. The stories from these kids broke my heart and made me determined to show the need for more resources for homeless youth. Leaves nothing to the imagination.
---
When you buy a book we may earn a small commission.