The Big Fix
By Tracey Helton Mitchell,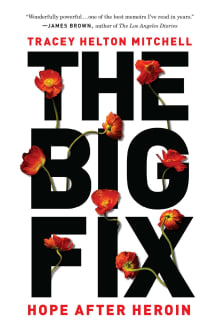 Recommended by James Brown
From James' list on addiction and recovery from someone who has been there.
Another underrated and underread book, this memoir traces one woman's descent into heroin hell and, ultimately, her recovery and redemption. I've known many heroin addicts in my day, and I hate to say it, especially publicly, but very few have been able to turn their lives around. Mitchell is one of the exceptions, and she sets a wonderful example for others to follow and not lose hope. Many memoirists simply make a record of their lives, or, worse, glorify their drug addiction, but not Hanson. Her book is one of insight and soul-searching into the madness of addiction. She pulls no punches about the ugliness of the addict's life, yet at the same time, she offers hope to the most seemingly hopeless among us. At the heart of this book is a powerful message of recovery by someone, who by all accounts, should be dead.
---