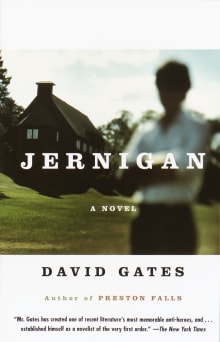 Recommended by D.B.C. Pierre
From D.B.C.'s list on the best books about misfits and wretched excess.
Being lured into another world by a strong first-person voice turns a book into a wide-open door, and I love going through strange doors. This one opens onto a richly detailed middle-class mess who's also an exceptional host, recently widowed alcoholic single-parent Peter Jernigan. He takes us on a ride through suburban New Jersey as passengers in his mind, narrating his life's unravelling with brutal whimsy and humour. This was one of the most helpless relationships I've had with a character in a book. A privilege and a reminder of the balancing act we all face.

---