Playing Doctor Part One: Medical School (Stumbling through with Amnesia)
By John Lawrence,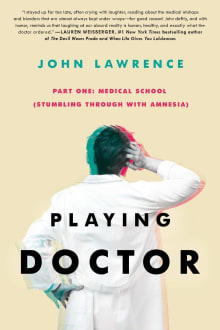 Why this book?
The future Dr. Lawrence sustains two traumatic brain injuries right before starting medical school. After inexplicably not taking any time off to recover, he trundles ahead despite short-term memory loss. What follows is an entertaining and chaotic four years of surmounting formidable obstacles while suffering an imposter syndrome that lingers throughout his training.
I think every medical student aside from the most incurable narcissist feels they are playing doctor much of the time. This memoir is highly relatable.
---