The Doctors Blackwell
By Janice P. Nimura,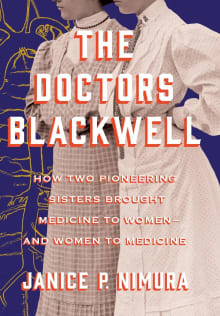 Recommended by Heather Clark
From Heather's list on group biographies of women.
Janice P. Nimura digs deep into the diaries and letters of the Blackwell sisters, who were among the very first women in America to be trained as doctors. The book reads like a novel without sacrificing historical accuracy and scholarly rigor. I found myself deeply moved by the sisters' struggles to be taken seriously as physicians in an entirely male world. Jeered in lecture halls and treated as curiosities off-campus, they maintained a dignified courage and a relentless work ethic. Eventually, they shamed their skeptics and opened the doors for future generations of women doctors. This is a compelling tale told well.
---