Rules of the Wild: A Novel of Africa
By Francesca Marciano,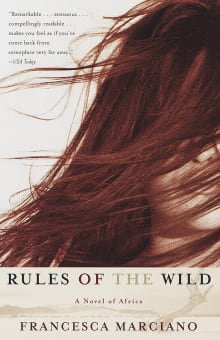 Why this book?
Not many books, fiction or nonfiction, have accurately captured the crazy world of the 1990s expat community of Kenya — the journalists, diplomats, do-gooders, conservationists, backpackers, and erstwhile adventurers. But Francesca Marciano does so masterfully here. Set against the backdrop of the turmoil of the '90s, with the Somalia intervention, the civil war in Sudan, and the Rwandan genocide, Marciano takes a simple tried and true story of a woman torn between two lovers — one of them a jaded British newspaper correspondent — to paint a vivid portrait of contemporary Africa, its tragedies and boundless natural beauty, and the foreigner interlopers and descendants of white settlers who call it home. If the characters all ring true, it's because they are taken from real life.

---