Elmina, 'The Little Europe'
By Joseph K. Adjaye,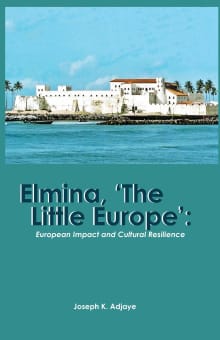 Recommended by Manu Herbstein
From Manu's list on the best books for a deep dive into the Transatlantic slave trade.
This book is a brief introduction to the history of Elmina, its castle, the people, and their traditions. It outlines the town's 500-year relations with Europeans, highlighting the transformations that have developed out of these interactions. Written by one of the top historians of Ghana and a leading scholar of the African diaspora, the book is based on original archival information and oral sources. It is richly informed by the writer's own personal knowledge as a citizen of Elmina.

---