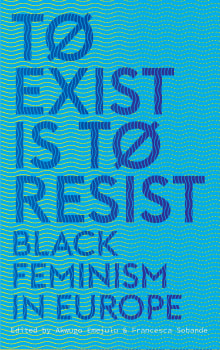 To Exist is to Resist: Black Feminism in Europe
By Akwugo Emejulu (editor), Francesca Sobande (editor),
Why this book?
While the Black freedom struggle is often approached through the activism of Black males, the history of the struggle in Europe—like in the United States and elsewhere in the world—owes much to Black women, Black female scholar-activists, and Black feminist and Queer networks. Yet they remain woefully underrepresented in scholarship and collective memory.
I, therefore, chose this edited volume, because it uniquely presents the stories, intersectional experiences, and visions of contemporary Black female activists, artists, and scholars from across the continent. This not only uncovers the significant intellectual, political, social, and cultural contributions of Black women, but also expands definitions…
From the list: