Bad Mother
By Ayelet Waldman,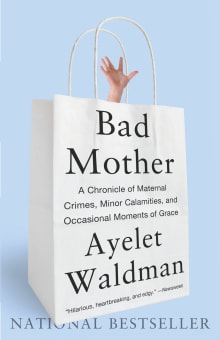 Recommended by Laura Jean Baker
From Laura's list on the dark complexities of motherhood.
As a mother and a Women's and Gender Studies educator, I was enthralled by Ayelet Waldman's Modern Love scandal of 2005 in which she confessed to loving her husband, Pulitzer Prize-winning author Michael Chabon, more than their four children, after which she landed a spot on the Oprah Winfrey stage to defend her position. Bad Mother picks up where that controversy left off, exploring the double standard for mothers, who are expected to see and treat children as the centers of their universe. This book is irreverent and refreshing. Perfect mothers – so-called "good moms" – are for Mother's Day portraits only. This is a book to read on any other day of the year.

---