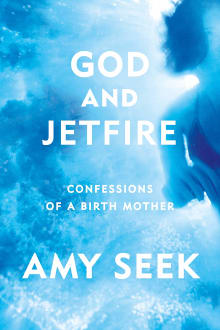 God and Jetfire: Confessions of a Birth Mother
By Amy Seek
Why this book?
Deciding to place a child for adoption is one of the most excruciating decisions in the human experience. When Amy Seek, a promising architecture student, becomes pregnant, she's not yet ready to become a parent. But she's also not ready, completely, to hand over her child to a perfectly lovely family. Her tale of love, heartbreak, and acceptance is a reminder to parents and non-parents of all circumstances that there are lots of ways to make a family—and in this case, it was the best, most perfectly imperfect option. I think this is a really important book for everyone in…
From the list:
The best books about adoption and what it means to be a family
When you buy a book we may earn a small commission.