Contested Bodies
By Sasha Turner,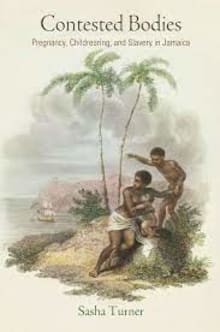 Recommended by Trevor Burnard
From Trevor's list on the best books on Jamaica during the period of slavery.
Slavery was brutal in eighteenth-century Jamaica, mostly due to how hard enslaved people were worked as sugar workers. That hard work had massive consequences for enslaved women's fertility. Early abolitionists used the inability of enslaved populations to naturally reproduce as an indictment of the plantation system. Planters, belatedly, tried to institute policies that helped pregnant women but their desire for profit usually overwhelmed their concern for maternal comfort. It meant that enslaved women themselves took the lead in forcing planters and officials to do something to make pregnancy endurable and infant mortality less extreme than before abolitionism began.

---