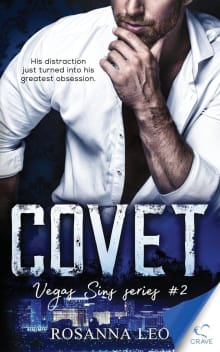 Recommended by Anise Eden
From Anise's list on romances off the beaten path.
In a genre where "happily ever after" so often means marriage and children, it is definitely unconventional to start a romance novel with themes of relationships ending and infertility. (I feel safely in non-spoiler territory, here, since these themes are introduced in the first two pages.) It's an intense start to a deeply emotional and richly layered contemporary romance set against the glitz and grit of the Las Vegas strip. This is my favorite kind of romance, in which two wonderful but wounded souls redeem and heal each other by courageously embracing the deep power of love. Add in Rosanna Leo's smooth, masterful writing and perfectly timed razor-sharp wit, and you have an incredible read ahead of you!
---