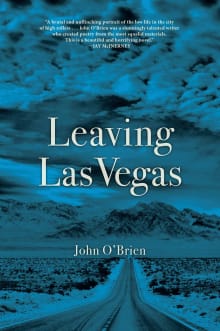 Leaving Las Vegas
By John O'Brien
Why this book?
A truly heartbreaking book about an alcoholic who travels to Las Vegas to drink himself to death, and the prostitute who falls in love with him. It's a haunting story about addiction, but also a tragic love story. I feel this book is one of the best depictions of alcoholism, and how it can ultimately destroy you. The tragic story extended into real life as the author committed suicide a few weeks after signing the film rights. It is a hard read, but that's what makes it amazing.

From the list:
The best books about addicts, addiction, and the damage it does
When you buy a book we may earn a small commission.