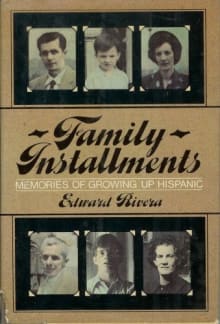 Family Installments: Memories of Growing Up Hispanic
By Edward Rivera
Why this book?
Rivera's only major work, Family Installments has influenced many Latinx writers, including Junot Diaz. Published in 1982, it was one of the earliest novels capturing the diasporican experience of the Great Migration in the 1950s. Rivera's protagonist, Santos Malánguez, narrates his family's journey from  Puerto Rico to New York in great detail, often with sharp insight and humor. As a young aspiring writer, I identified with Santos, especially as he found, in reading and books, solace from a dreary life of struggle. No other book depicts diasporican life so richly and comprehensively—from harsh rural life on the island to tenement…
From the list:
The best books by writers of the Puerto Rican diaspora
When you buy a book we may earn a small commission.