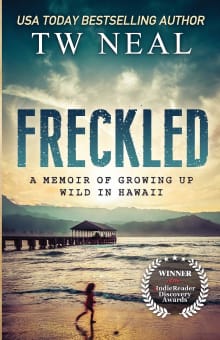 Freckled: A Memoir of Growing up Wild in Hawaii
By T.W. Neal
Why this book?
I was attracted to the word "wild" in the title of this childhood and youth memoir. It's stories by a girl, Toby Neal, whose parents were hippie surfers on the beautiful and empty beaches of Kauai, Hawaii, during the 1960s and 70s. By most people's standards, they'd be regarded as negligent parents, even more so today. Living day to day, they didn't care about giving her a proper home or food. But they loved her and gave her great freedom to explore. She learned how to survive, building her life skills. The other thing about Toby Neal's memoir is that…
From the list:
The best memoirs of childhood and youth
When you buy a book we may earn a small commission.