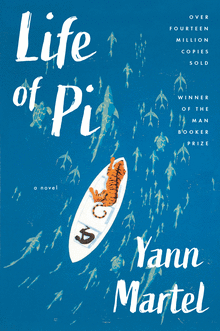 Life of Pi
By Yann Martel
Why this book?
This book grabbed my interest and never let go. A young boy, Pi Patel, survives 227 days after a shipwreck while stranded on a boat in the Pacific Ocean with a Bengal tiger. Talk about an adventure! But as with the other adventure stories I have chosen, his outward adventure brings about inward transformation. Even before, the young Pi had an intense spiritual interest (a young boy who dared to be both Hindu and Christian!) But with his trek across a vast ocean, he even more intensely explores himself and the nature of his spirituality. Some find the book hard…
From the list:
The best adventure stories which also explore the self
When you buy a book we may earn a small commission.