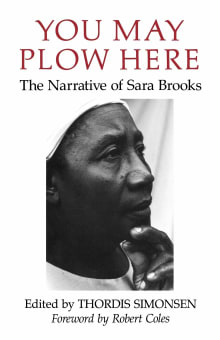 You May Plow Here: The Narrative of Sara Brooks
By Sara Brooks
Why this book?
Sara Brooks was one of seventeen children raised by landowning African American farmers in Alabama. Hers is a lively and evocative account of growing up on the land in a loving family and a harsh coming of age at the hands of an abusive man. Like many southern black women of the era, Brooks is able to escape the bleak conditions of her life by moving first to Mobile and then to Cleveland where she worked as a domestic, eventually acquiring her own home and reuniting with the children she had been forced to leave behind. Hers is a hopeful…
From the list:
The best books for first-person accounts of life in the twentieth century South
When you buy a book we may earn a small commission.