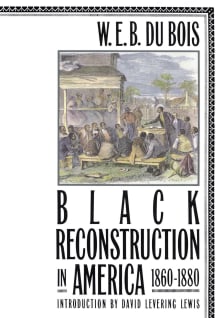 Black Reconstruction in America 1860-1880
By W.E.B. Du Bois
Why this book?
Black Reconstruction places the struggle for African American equality at the center of American democracy. Written a century ago, it remains among the best books - not just on the period after the Civil War when the end of US slavery made the ideals of US democracy potentially realizable - but on the founding of the nation. Generations of scholars have followed the pioneering path that W.E.B. Du Bois forged documenting the ways in which the "failure" of Reconstruction was in fact the failure of the state to intervene when groups of white Americans violently excluded Black Americans from the…
From the list:
The best books on how African Americans shaped democracy in America
When you buy a book we may earn a small commission.