A Country Between
By Michael N. McConnell,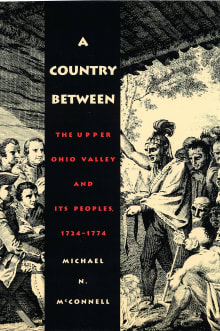 Recommended by Lori Benton
From Lori's list on Dunmore's War (1774 Ohio frontier).
A comprehensive examination of the Ohio Valley native nations during the decades leading up to Dunmore's War. Though the covering of the actual campaign makes up a small portion of this book, any researcher desiring a balanced view of the conflict for land in the Ohio couldn't ask for a better resource than A Country Between.

---