Fever Pitch
By Nick Hornby,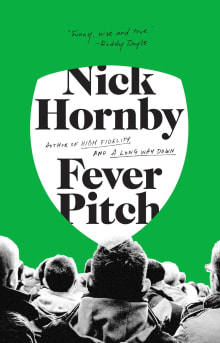 Recommended by Robert Colls
From Robert's list on sport history from someone who is mad for history.
There has to be a football book in the list and it was a toss-up between this and the other This Sporting Life (1960), David Storey's magnificent novel about northern rugby league. But Hornby edges it because he is writing about being a fan and god knows being a fan gets little enough attention in sport writing. Admittedly, it is about Arsenal but I'm just going to have to live with that because Highbury was a lovely ground and Hornby is smart enough to know that sport is about everything in life but money.

---