The Importance of Being Earnest
By Oscar Wilde,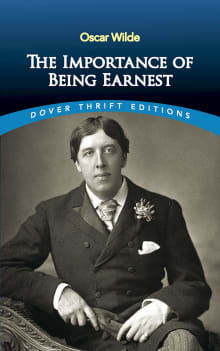 Recommended by Elizabeth Caulfield Felt
From Elizabeth's list on historical novels that are light and silly.
Jack pretends to be his brother, Earnest, blaming the made-up man for all mishandled affairs. But when Jack's friend "becomes" the infamous Earnest and begins to woo Jack's ward Cecily, all sorts of craziness ensues. This classic play is perhaps the best example of wacky characters creating mayhem in a world where even bad things turn out to be only silly mishaps.  
---