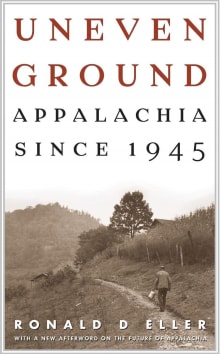 Uneven Ground: Appalachia since 1945
By Ronald D Eller
Why this book?
Uneven Ground is a book about Appalachia, but it is also a story of American economic development and a cautionary tale about the failures of capitalism. Eastern Kentucky lies in the heart of central Appalachia, an area rich in resources but home to some of the nation's poorest people. Eller knows more about the region's challenges than anyone and he provides a compelling indictment of development narratives that emphasize industrialization and false promises of "progress." His book offers hope that out-of-the-box thinking and a new definition of "the good life" can lead to healthy and more equitable communities in the…
From the list:
The best books about Kentucky history
When you buy a book we may earn a small commission.