Groundswell: Grassroots Feminist Activism in Postwar America
By Stephanie Gilmore,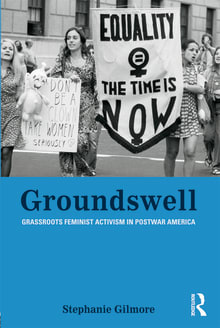 Why this book?
By looking at three local NOW chapters around the country, Gilmore shows that the leading organization of 1960s feminism wasn't nearly as centralized as people think. Memphis NOW, for example, was a radical feminist group simply by being a feminist group in the South. San Francisco NOW, by contrast, made coalitions with many more radical groups as they worked together to make change. A great read and an important insight into how NOW actually worked as an organization.

---