Respect Yourself
By Robert Gordon,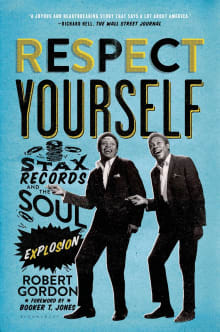 Recommended by Richard J. Alley
From Richard's list on culture of mid-20th century music and musicians.
Growing up in Memphis, I heard a lot about Elvis Presley. From there, it was just a side step to Sun Studio and Carl Perkins, Johnny Cash, and Jerry Lee Lewis. But there was this place across town — Stax. It was in a place called Soulsville, and it was magical. An old movie theater where Blacks and whites came together in the 1960s and '70s to make some of the best music anywhere — soul music. Not the polished sounds of Motown, but gritty, stirring music from the gut. In my writing a fictional world of music, the very real world of Otis Redding, Carla Thomas, Booker T. & the MG's, and so many others provided inspiration against a backdrop of exultation, innovation, beauty, and tragedy. 
---