Little Princes
By Conor Grennan,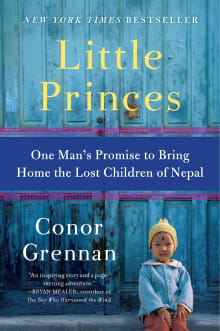 Recommended by Claire Bennett
From Claire's list on international volunteering.
While volunteering at an orphanage in Nepal, Conor Grennan stumbled across the dark truth that the children he had become close to were not orphans at all. In fact, they had families, and they had been trafficked into institutions that were making a profit from unsuspecting tourists and volunteers like himself...
Brutally honest and humorous at times, this book is a portrayal of the traps that international volunteers can unwittingly fall into. It uncovers a whole ecosystem of exploitation and tells the inspirational tale of the authors' quest to end orphanage trafficking.
---