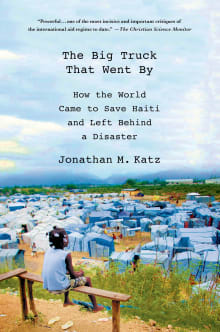 The Big Truck That Went by: How the World Came to Save Haiti and Left Behind a Disaster
By Jonathan M Katz
Why this book?
Katz was in Haiti as an AP stringer at the time of the 2010 earthquake that devastated Port au Prince and was the only non-Haitian reporter to experience that event directly. He went on to do investigative reporting in the aftermath of the quake and was the one to discover that one of the UN deployments had introduced cholera into Haiti by building latrines that drained into the Artibonite River. Katz's book is sharp and thorough on the damage done to Haiti by both well- and ill-intentioned foreign interference, and also includes a short, clear, efficient, and accurate history of…
From the list:
The best books about Haitian history and Haiti today
When you buy a book we may earn a small commission.