The Chosen Place, the Timeless People
By Paule Marshall,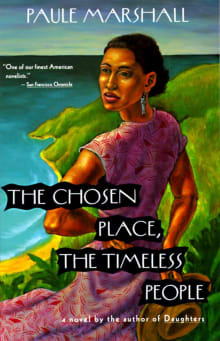 Book description
The chosen place is Bourneville, a remote, devastated part of a Caribbean island; the timeless people are its inhabitants—black, poor, inextricably linked to their past enslavement. When the advance team for an ambitious American research project arrives, the tense, ambivalent relationships that evolve, between natives and foreigners, black and whites,…
Why read it?
1 author picked The Chosen Place, the Timeless People as one of their favorite books. Why do they recommend it?
Gwen Strauss
One of my all-time favorites. I think it is about Haiti, or it is a fictional island "Bourneville" that is based on Haiti. The novel describes a place linked to its history of enslavement and the battle for freedom. She is a beautiful deep-thinking writer. She carefully shows a group of white ethnographers going to this island, and how their attempts to "help" led to tragedy. It illustrates the pitfalls with international aid organizations. How often they damage, instead of help. And the novel is timely to this day.