Power in Organizations
By Jeffrey Pfeffer,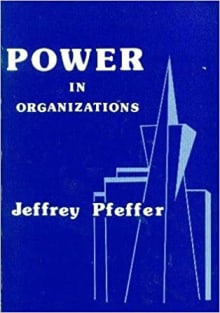 Recommended by Roberta Chinsky Matuson
From Roberta's list on maximizing your talent.
Power in Organizations changed my life. This book was required reading for me in grad school. What I learned from this book is that there is office politics in every organization and that the company I was working for had way more politics than any one person should have to handle. Upon completion of this book (and grad school), I quit my job and traveled around the world, where it took me a year to recover from the politics that was going on all around me. I wish I read this book before I entered management. I'm sure I would have been better prepared to manage the people above me, as well as my peers.

---