Travels in the Congo
By Andre Gide,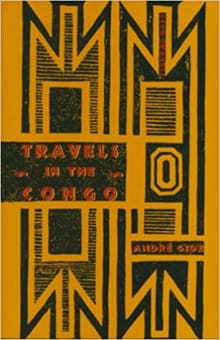 Recommended by Edward Berenson
From Edward's list on the impact of European colonialism on Africa and Africans.
This travel diary by the Nobel Prize winning French writer was published in 1927 and expertly translated by his lifelong friend Dorothy Bussy. Gide dedicated his book and its sequel, Return from Chad, to Joseph Conrad, whose Congolese itinerary Gide retraced in part. In 1926 and 1927, the Frenchman spent ten months in Equatorial Africa with his lover Marc Alégret, making no secret of his sexual preference for young men and boys. In these travelogues, Gide fiercely criticized French colonialism and especially France's "concessionary companies," the large monopolistic firms that cruelly exploited Congolese laborers forced under inhuman conditions to harvest raw rubber. France's Congo colony reproduced the excesses of its Belgian counterpart, despite the efforts of Gide and other prominent French figures to reform it.
---