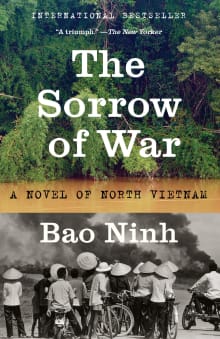 The Sorrow of War: A Novel of North Vietnam
By Bảo Ninh
Why this book?
Much of America's voluminous literature, scholarship, and films on the Vietnam War focus on the suffering of American G.I.s. This novel takes us into the heart of a North Vietnamese soldier struggling with PTSD. It is a gripping, wrenching tale of lives uprooted, futures destroyed, and dreams torn apart. It is a story that humanizes those seen as enemies: average people caught in the madness of war.
From the list:
The best books on knowing your enemy
When you buy a book we may earn a small commission.