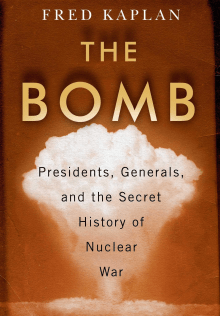 Recommended by David P. Barash
From David's list on preventing nuclear war.
Kaplan does a marvelous job describing, as the subtitle indicates, "the secret history of nuclear war." It is in a sense a sequel to Kaplan's earlier The Wizards of Armageddon, which examined theorists of nuclear annihilation. In The Bomb, Kaplan takes us on a deep dive into the bowels of actual doomsday planning; an unforgettable and darkly educational trip!

---