The Sense of Being Stared at
By Rupert Sheldrake,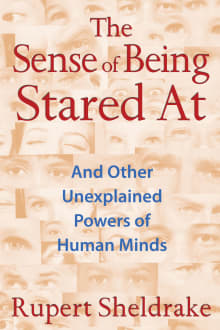 Recommended by Norman Baker
From Norman's list on how the world works.
Have you ever sat on the top deck of a bus and stared hard at someone on the pavement below. It is surprising how often that person will then look up at you. How does this work? Rupert Sheldrake's book delves deeply into such matters, ones for which there must be scientific explanations but which the traditional conservative scientist in a white coat dismisses without looking into the matter. Too many scientists, it seems, prefer the comfort of the status quo. We haven't really moved on much from when Galileo was rubbished for suggesting the earth goes around the sun. Rupert Sheldrake reveals more about the human than we knew before.

---