Everything Is Figureoutable
By Marie Forleo,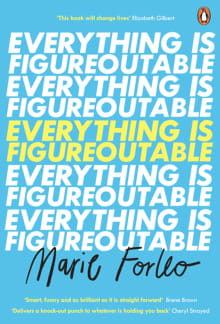 Recommended by Jonas Salzgeber
From Jonas's list on the best modern books about Stoicism (even if they don't appear to be at first glance).
This isn't the obvious book anyone would recommend when it comes to Stoicism. But if you already know the basics of Stoicism, this will be a good addition as it's applied wisdom. Marie's book is immensely practical and fun to read. And it will offer you the invaluable mindset that everything is figureoutable. 
---