The Big Year
By Mark Obmascik,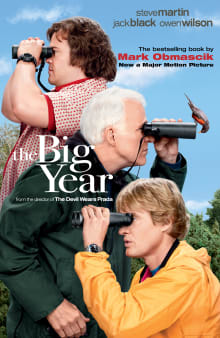 Recommended by Elizabeth Gehrman
From Elizabeth's list on birds and life.
If you saw the disappointing-at-best 2011 film based very loosely on this book, don't let it color your opinion; if you haven't seen it, buy the book instead. It follows three birders as they traverse North America during 1998's "big year," an informal, self-reported 365-day competition in which bird-spotting junkies chase down as many species as they can. It's an engrossing peek into a fascinating, quirky subculture that will sweep you along on an irresistible armchair roadtrip-with-a-purpose.

---