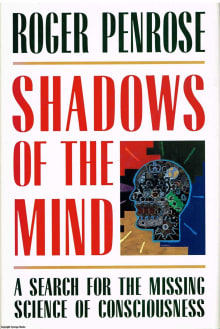 Shadows of the Mind: A Search for the Missing Science of Consciousness
By Roger Penrose
Why this book?
My second choice relates more subtly to Turing's sudden end in 1954. In 1955, Turing's colleague Max Newman gave a talk on logic in his honour. This greatly impressed a student, Roger Penrose, who was also studying the quantum mechanics and relativity that had first fascinated the young Turing. Years later, Penrose announced an astonishing thesis relating logic and physics. This book explains the theory he developed. It claims that the brain must exploit quantum-mechanical physics that no computer can emulate. Turing famously promoted the prospects for computer-based Artificial Intelligence, but he would have taken this anti-AI thesis more seriously…
From the list:
The best books to widen your picture of Alan Turing's world
When you buy a book we may earn a small commission.